Delivering specialised training and development
to leading organisations around the world

Mike Williams
Mike is ex-military and has worked in the field of management / leadership development for over thirty years since graduating from the Royal Military Academy Sandhurst in the 1980s. He annually delivers a week-long executive leadership course for Ford Motor Finance, and his expertise in strategy and leadership has given him the opportunity to work with a variety of organisations around the world.
Following his commission in the army, Mike managed sales operations in the Far East, South America and Africa before co-founding his own business focussed on helping organisations and individuals realise their potential. Thus, Mike's passion in addition to leadership is business sales development, projects and all aspects of negotiation (updated through the assignment below).
An emotionally intelligent, highly disciplined, well organised professional, Mike likes to stay current and has recently (2016) completed a four-year
assignment in the manufacturing / engineering industry and is accredited with developing and delivering strategic priorities in challenging environments.
As a business development director, Mike delivered y-o-y turnover of c$10 million through a design and build sales/ engineering team, helped grow international sales in new territories (BRIC) and grew defence-associated sales in the Middle East by over 20% over four years. Mike is a great believer in staying up to date and being able to draw on recent experiences to support classical (or other) management theories.
Mike is an accomplished individual with exceptional interpersonal and communication skills. Personal interests include cycling, hiking, reading and current affairs.
Mike is an SDI Facilitator and has a Myers-Briggs Type Indicator type of ISTJ. Qualified CIPD – Learning and Development / CMI – Operational
Management.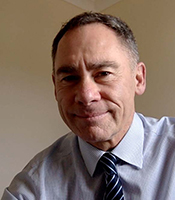 Contact