Delivering specialised learning and development
solutions to individuals and organisations

Reda C. Baroud
Reda has a degree in business administration and an Executive certificate from IMD business school in Lausanne, Switzerland.
Of dual nationality, Lebanese and Canadian, he has the ability to communicate in Arabic, English and French languages.
His training/facilitation style is based on actual market and business situations rather than mere academic information.
He combines multiple experiences in different fields of the business: sales, distribution, marketing, customer satisfaction, human resources development and training.
He has been exposed to various international and local cultures in the Middle East. He delivered training courses to companies such as Nestle, Cadbury, Pepsi Cola, Coca Cola, HSBC.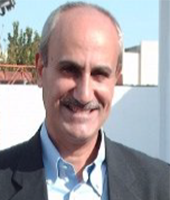 Contact