Delivering specialised learning and development
solutions to individuals and organisations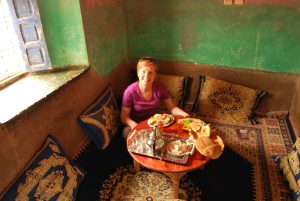 My biggest passion has always been exploring new environments and meeting new people.  Whether it's heading off to Patagonia or Morocco to hike in the mountains with my husband Dan or delivering leadership workshops in Oman or Hong Kong, I'm so grateful that I get to indulge my biggest passion for work and for fun!
Dan and I met and lived in London for 7 years before deciding to head north of the border to my home city of Glasgow.  We quickly realised that we didn't want the mountains to be somewhere we just went at the weekend so we moved even further north and now live in beautiful Perthshire, a stone's throw from some of the biggest and most stunning mountains in Scotland (and the world in my opinion!).
When I'm not in the mountains music plays a big part in my life.  From playing the piano as a child, to performing in amateur musicals as a teenager and learning to Jive with Dan as an adult.  Now I'm all about the singing.  As a member of Rock http://buylevitra.net/levitra-suitable-men-diabetes-high-blood-pressure/ Choir I've been luckily to perform in some amazing places like the Birmingham NEC, Glasgow Royal Concert Hall and the Edinburgh Festival.  The highlight has been going to Abbey Road studios in London to record a beautiful version of Cyndi Lauper's "True Colours".
Threading through everything I do is mindfulness.  I practice mindfulness everyday, teach mindfulness and go on regular retreats to allow myself to press pause and to connect with what is truly important.  Every year I visit Holy Isle which is a tiny island off the west of Scotland for one week.  Much of the week is spent in silence which is both challenging and a refreshing change from the busy world of travelling and delivering workshops.
One day I hope to combine all of my passions.  So look out for Dan and I running leadership retreats at the top of a beautiful mountain somewhere (the singing will be optional!).