Delivering specialised learning and development
solutions to individuals and organisations

Andy Moore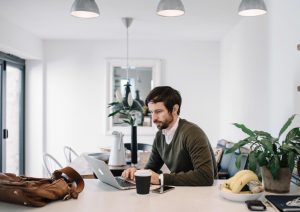 The kitchen is the home of all my creativity!
I live in Hastings, on the Sussex coast, in a house that I built (with a lot of help from my Dad!) back in 2012. It is a town full of character and somewhere I am proud to call home.
I love to travel, keep fit and live sustainably. I am inspired by dreaming up what is possible in life and by people who take responsibility for creating their world.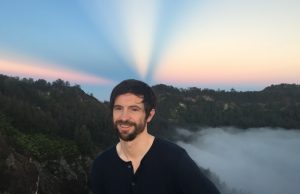 An early morning trek to see a magical sunrise in Indonesia.
My ideal Sunday would be spent having friends round for a lazy brunch, taking a long walk and watching the mighty West Ham win!
Professionally, I specialize in working with individuals and teams to help them to become more compelling in the way they lead, ideate and communicate.
I have 14 years experience of successfully leading large teams for Barclays across a unique variety of front line, support function and head office roles as well as working for and in partnership with third sector organizations. I have led regional sales and service teams, recruitment and L&D teams, outdoor learning expeditions and managed multi million pound programs.
My career has always led me from one challenging situation to another, and this has taught me the importance of having purpose, engaging people's spirits and doing things the right way.
My clients tell me that they like working with me because I bring a strong sense of clarity, I'm bold and they know they can trust me.
I am a qualified leadership coach with the Coaches Training Institute and team coach with the Centre for Right Relationships. I am also a trained Mountain Leader and Accredited Practitioner with the Institute of Outdoor Learning.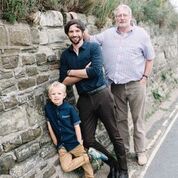 Three generations; me, my Dad and my nephew.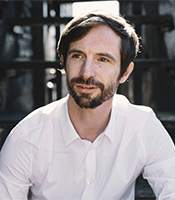 Contact