Delivering specialised learning and development
solutions to individuals and organisations

Jamie Dixon
Jamie Dixon is an Instructional Designer, Facilitator and Training Consultant.
Originally from the UK, Jamie has spent more than 10 years in China. Jamie has worked with more than 100 multinational companies throughout China and the APAC region. As a fluent Chinese speaker, Jamie delivers most of his training in Mandarin.
Jamie Dixon is the author of his upcoming book 'Shaping Paths – How to Design and Deliver Training that Actually Works'. This book is the culmination of years of research and experimentation into designing and delivering training. It condenses all of this expertise into a unique and practical model called 'Shaping Paths' that Jamie uses to design and deliver all of his training solutions.
He has a Masters Degree in Global HR Management, and a working background in Recruitment and Training Management. Jamie has direct experience of working in multi-national companies having previously worked for Amway China as a Training Manager. Jamie is also certified in DISC, GlobeSmart and TAP Training Delivery.
Jamie cares about achieving real and lasting change. He is not afraid to challenge his clients in order to recommend the best possible solution. Jamie uses his 10 years of experience in working with multi-national companies throughout China, his expertise in instructional design and facilitation, and his deep knowledge of interpersonal skills to provide valuable solutions and insights to his clients.
Jamie delivers training in the following 3 focus areas:
Management & Leadership
Communication & Influencing
Facilitation and Train the Trainer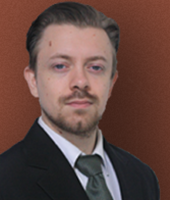 Contact