Delivering specialised learning and development
solutions to individuals and organisations

Samata Vasisht 
Sam transformed from being a qualified medical doctor, treating illness, to a wellbeing facilitator and transformational coach, helping individuals realise their full potential. A spirited mix of fun, intelligence, warmth and engaging presence.
Sam has more than 1100 hours of coaching for corporates as well as entrepreneurs. Her "being" evokes love and laughter transforming individuals & teams to be trusting and courageous. Promoting an environment of learning to thrive on adversity impacting health and performance positively.
She believes in pursuing alignment of mind-body-spirit which ensues wellbeing and performance. She co-created Resilient leadership framework to enhance engagement and performance through holistic wellbeing initiatives by integrating cutting edge neuroscience and ancient Indian wisdom of chakras.
Since 2000, having lived and worked extensively across the globe in midst of multiple cultures and differing economies has broadened her horizons, sharpened her skills.
"I feel privileged to have worked across India, Middle east and UK especially with senior leadership in creating a culture of health and performance".
"I am guided by my values of Compassion, Innovation, Synergy and Sustainability. My dream is to integrate Science and Spirituality. I love theatre, adventure and imbibing different cultures. I work globally with a base in Dubai and Mumbai,
Accreditation and Skills:
Coaching for transformation, Leadership that works, USA (Certified professional coach, ACC – ICF) 2012
MBSR practitioner, Mindfulness Based Stress Reduction, Centre for Mindfulness, USA 2012
MBCT practitioner, Mindfulness based cognitive therapy Oxford University, UK 2015
Mindfulness in Schools Program, USA 2015 (online format)
Cultural transformation Consultant, Barrett's values center, UK 2011 (Certified for CTT 1 and 2)
Wellness Workplace Practitioner, Wellness Council of America WELCOA,2012
Consultant GP (Licensed by M.O.H, Ministry of Health U.A.E) 2007
Personal Counselling, St. Xavier's, India 1998
Significant achievement:
Selected and sponsored by ICOH, International conference on occupational health to present paper on Corporate holistic wellbeing initiative in Cancun, Mexico in 2012
Awarded Young innovator award for Resilient leadership model by IAOH, Indian Association of Health,2012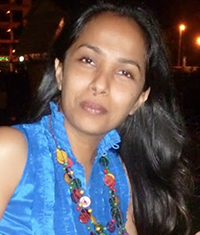 Contact