Delivering specialised learning and development
solutions to individuals and organisations

Susan Grandfield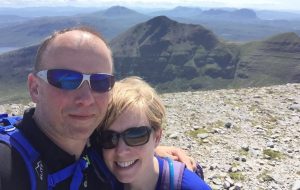 Susan in the mountains
My career began as a graduate trainee for Stakis Hotels and took me on a journey into hospitality, working in various hotels across the UK.  It let me to work in Human Resources and Learning & Development for international hotel group Hilton. I left Hilton in 2006, as Regional Learning & Development Manager, and since then I have forged a new career as a coach and facilitator in a diverse range of industries including oil & gas, retail, software development, banking and the public sector.
I work with clients to enable them to become more self-aware, resilient and confident about how they deal with challenges in their lives.  I work with senior managers of corporate organisations, owner/managers of small businesses and employees in organisations of all sizes, all of whom are seeking to get a better balance in their life. My approach is underpinned by mindfulness and compassion-based practice.
Having studied Psychology I was drawn to understanding why people do what they do and how they can do it even better. So, my focus has always been on the people side of business and in the past 5 years I have evolved into working as a mindset coach for leaders and teams within organisations and for private clients who are seeking clarity and focus in their lives.  My strengths lie in enabling people to grow and develop by taking ownership for their experience and in particular, enabling people to become more conscious and purposeful.
I am a qualified mindfulness and compassion coach and find that these skills are in increasing demand in today's busy, uncertain and dynamic workplaces.  Having completed research into mindfulness in the workplace as part of an MSc (which I completed in 2018), I have both the practical, lived experience of mindfulness as well as the scientific and empirical research base I which can draw on and share with clients.
I live in Scotland with my husband Dan and where we spend most of our non-working time in the mountains walking, climbing and enjoying connecting with nature!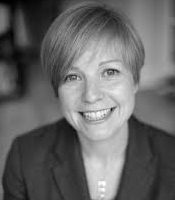 Contact