Delivering specialised learning and development
solutions to individuals and organisations

Ben Massen
Ben trains professionals to cultivate a winning mindset, develop the right systems and build the necessary skills to achieve individual, team and organisational results.
He has over 15 years' training, coaching and facilitation experience in China, Asia and the UK, as well as delivering virtually across the world. In that time, he has worked with individuals from 60 countries which has given him deep cultural insights into the expectations of global leaders.
Ben's programmes focus on building leadership, intercultural and communication capabilities to allow leaders to increase their team's performance, expand their global influence and thrive in multicultural teams. His approach is to build on people's strengths by highlighting concrete examples of what they've done right, as well as suggesting specific actions to improve and create greater impact.
As an Intercultural Coach, he helps executives strengthen cultural awareness, build intercultural tools and develop greater cultural competence. Ben works with expats and their spouses to prepare them to deal with transition and change in their new environment.
Ben is the co-creator of the 5 Ownership Habits, a self and peer coaching framework designed to help leaders and their teams build resilience, increase motivation and adapt to change and challenge.
He encourages people to challenge and reframe their limiting beliefs to discover new potential in themselves and their team.
Certifications and Specialised Training:
Certified NLP Practitioner
Certified Everything DiSC Consultant
Certified GlobeSmart Cultural Profile Assessor
Certified Intercultural Trainer
Certified in Facilitation, Reviewing Skills & Learning Transfer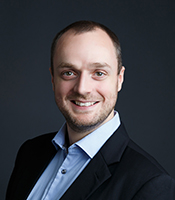 Contact