Delivering specialised learning and development
solutions to individuals and organisations

Terry Priestley
Terry is a vastly experienced, professionally qualified, management development consultant and commercial business manager specialising in business growth, leadership and management development, executive coaching, and behavioural/attitudinal skills.
He is a qualified coach and was responsible for the management of a team of L&D consultants managing all training for head office departments of HSBC Bank plc. Terry has also designed, piloted and rolled out numerous Management programmes to staff, managers and leaders in various public and private sectors. These include new to management, returning, experienced and Senior/Executive Management delegates.
Terry has vast (30+ years) corporate and commercial client relationship management experience at senior management level for HSBC Bank plc. He always focuses on the bottom line impact of interventions.  Terry has L&D qualifications in MBTI, FIRO-B, BELBIN, NLP, TMSDI, 360 Feedback, Coaching, APTER Motivational Styles, Thos Kilmann conflict model, Internal Consultancy etc. Terry describes his main skill as 'the ability to turn theory into practical application'. He continues his own PDP e.g. recently undertaking Mindfulness training.
His career to date has encompassed a number of areas:
Management of a team of Senior L&D consultants responsible for all Head Office training and the training of international and high calibre delegates with HSBC
Group L&D function (5 years). This included design and delivery of courses and interventions for all levels of management
Management of UK wide senior sales teams for National and Major accounts in the financial payments industry with HSBC Bank plc (20+ years)
Management of telephony based customer service and sales teams dealing with mass market businesses (as part of the above)
He has worked with Dept. of Work and Pensions, Benefits Agency, NHS related businesses, Crown Prosecution, Home Office, HSBC, Prudential, Molson Coors, Provident Financial Group and other FTSE 100/250 businesses. His international work has included Foreign Office (Canada), First Gulf Bank (UAE), AIB (Ireland), HSBC (Hong Kong).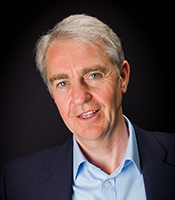 Contact